Congratulations on your big day! Now, comes the hard part: planning your wedding. While sorting out the guest lists, organizing food and finding a venue is difficult, you can rest assured that we'll take great care of your flowers. This blog post about the latest trends in wedding flowers will make your job easier than ever.

5 Wedding Flowers Trends Of 2019

Seasonal & Local flowers
Seasons are what make or break wedding days, so, naturally, the trend now is to use local and seasonal flowers for your big day. Seasonal flowers work wonders in terms of balancing the atmosphere of the wedding and the current climate. Adding a local aspect to your wedding also gives it a more personal touch than getting the creations. If you need more information about seasonal and local flowers, speak to your flower shop in Calgary about what is available when you get married.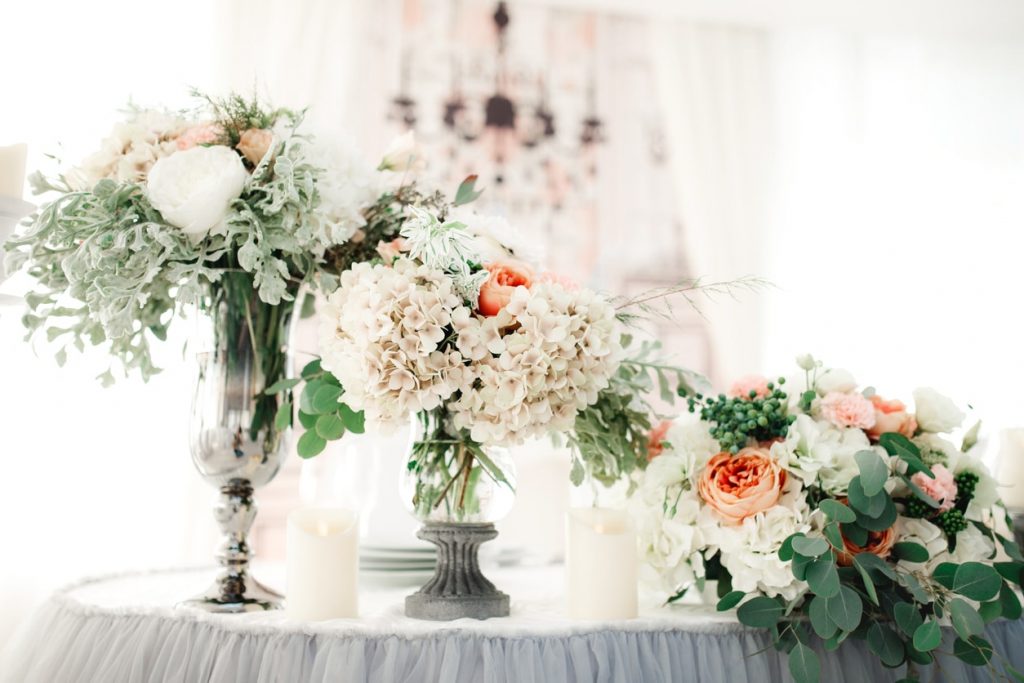 Foliage-Based Wedding Flowers
You may have seen these at other weddings, and you're not wrong: foliage-only bouquets are in style now. Instead of going over-the-top with flowers, these natural designs create a pleasant and unburden-like layer to many receptions and ceremonies. Your typical palm leaves, grasses and red bushes will break the mold of typical wedding flowers.

Stripped-back Bouquets
Over the years, brides have begun to favor more simple, delicate bouquets. Stripped-back and simple creations are now part of the norm and are considered one of the more popular options with wedding flowers in Calgary. Romantic, contrasting-colored and mild creations work because they don't overwhelm other accessories of the wedding, while at the same time, maintaining a sense of style.

Wedding Flowers that Create an Ambience
Wedding flowers have to work with your wedding's ambience and atmosphere, especially against the likes of candles, lanterns and other decorations. So you have to look around for flowers that create a soft feeling to your wedding without overwhelming it. It can be tricky to find that right tone (speaking to Flower Chix, your local Calgary flower shop, can help), but once you do, it will work wonders for your wedding's ambience.

The Contrasting Colours
The mix and matching of flowers have always been part of wedding bouquets. But recently, the style has been to get contrasting colors, that makes the wedding flowers stand out on their own. It creates an intoxicating blend that works wonders with your overall wedding palette and can be applied to any environment where you host your wedding: city, countryside, indoors or outdoors.

Flower Chix is a local flower shop in Calgary. We specialize in designing and arranging quality flower bouquets for weddings, funerals and other significant events. Flower Chix is the go-to shop for fresh and unique flower arrangements. Whether you want to decorate your home with a beautiful bouquet to welcome in a new season, or you want to express your love to that someone special, we have the flowers for you. Call us about specialty arrangements and flower delivery. Contact us by phone at 403-984-4261.