Now offering contactless flower delivery service.
Fresh, gorgeous bouquets that are sure to brighten anyone's day!
Are you trying to find the right gift to comfort, cheer or remind a loved one that you're thinking about them? Or perhaps you have an event coming up and need the arrangement to be perfect?
Flower Chix has just the solution. We believe flowers are nature's best canvas, and our florists in Calgary NE are the painter's brush. We will help you put together a flower arrangement suited to the function you have in mind, comprising the recipient's favorite flower types.
Our expert florists will help you put together a bouquet that passes your message and affection precisely and accurately.
Calgary & Area Same Day Delivery
Designer's Choice Bouquet
Tuesday's 3-6 pm 50% off Hand-ties
Trusted Calgary Florist, NE

We are a one-of-a-kind flower shop offering a variety of florist services, including flower delivery. We have earned a reputation as one of the best florists in Calgary with our colorful and creative masterpieces for all occasions.
If you don't have time to come to our shop, we offer a convenient online service that guarantees you don't suffer the unexpected results of ordering flowers online. You can place your order through our flower delivery service. Our team of florists will put together your custom bouquet and deliver it to order and on time.
If you're looking for a florist Calgary to work on an upcoming event like a wedding, funeral, or birthday, we can help you with that as well. We can complete creative and customized arrangements that guarantee you get the right ambiance for your event and pass the right message to your guests.
You can choose from our bountiful range of flowers that include:
You can rely on our florists in Calgary to add color to your lives of those you love using the freshest flowers. If you have any unique ideas or flower arrangements that pique your interest online, you can send them to our flower shop, and we will make them a reality. Whether you're sending the flowers to a loved one or planning an amazing event, we can help you add that touch of nature that comes with a personal touch and with our care and attention.
Dedicated to Quality and Satisfaction
We are not just passionate about flowers. We are also passionate about our clients and the experiences we deliver. This is why the positive reviews keep streaming in.
We want every flower arrangement that goes through our hands to speak your message. We firmly believe that every bouquet should speak love, sympathy, or celebration eloquently, and we put in the time and effort to make sure we get it right every time.
You trust our flower delivery service to bring a smile to those you love or show your sentiments with our impressive range of flowers and flower arrangements. Our floral gifts will fit any occasion, style, and budget. No matter what you have in mind, you can trust our local Calgary florist to deliver the best quality and beyond expectations.
A+ Ratings and 5-Star Reviews from Happy Customers
"I ordered online. Flowers were delivered same day. The recipient sent me a pic- simply gorgeous. Beautiful flowers. Great delivery. I highly recommend this florist." -Gina F
"The flowers were beautiful and were delivered perfectly and on time for my daughter's birthday. She was delighted and when she sent me a photograph of her flowers, I was too!! Would highly recommend this company. Well done!!"
-Denise rafferty
"I needed a sympathy arrangement for a war veteran; the arrangement that Flower Chix made was absolutely beautiful and appropriate. The recipient commented that they have never seen or received such a beautiful arrangement. Thank you."
-Brenda Blake
"I have been buying seasonal arrangements for all occasions for over three years now and Flower Chix has always come through. They are beautiful, creative, and last a long time!"
-Stephanie McCarthy
"The price was in line with other florists, and delivery cost was very reasonable. The succulent planter was a beautiful alternative to flowers and the person I sent them to was really happy with it.  Excellent service. I would highly recommend using them."
-Christine Thompson
"The Bird of Paradise and orchid arrangement could not have been nicer! The recipient was thrilled. Thank you for being such a reputable and creative business with prompt, inexpensive delivery. We would be happy to purchase flowers from you again."
-Kathie Leier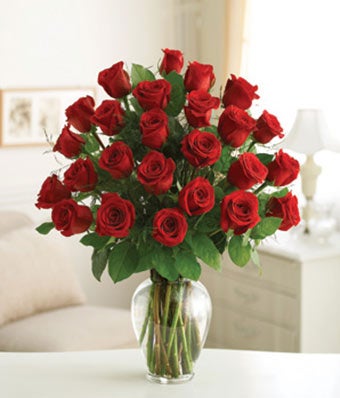 When looking for a florist in Calgary, you're going to come across quite a few. But finding the right florist is never easy. That is why at Flower Chix, we work hard to set the standards and be head and shoulders above the rest. Some of the things that set us apart from other florists in the region include:
We are reliable
Whether you're walking to our flower shop or making an order online, you can count on us to deliver the flowers on time and without any unexpected surprises. We pride ourselves in being a reliable, dependable, and trustworthy shop centered around giving our clients value for their money and the best possible flower experience.
Our flowers are always fresh
Natural flowers are at their best when they are fresh. We never hang on to old and withering flowers. We always want our flowers to look their best and pack loads of fragrance. This is only possible if the flowers are fresh. We deliver the best and freshest flowers for the best results.
Reasonable prices
You don't have to spend a pretty penny on a stunning flower experience. We offer reasonable and competitive prices that make it more affordable to spread smiles and love using flowers. We are intent on ensuring you get value for every dollar you spend on our flowers.
Experienced Florists
Our experienced florists will bring any idea you have to life and turn it into a masterpiece. Whether you're trying to make someone's day or impress at an event, we are your best bet at success, and we never disappoint.
Local, Family-Run Business
Being a family-run business, we are big on customer service and making sure every customer that walks through the door feels at home and has the best experience. We value having that personal touch in every arrangement and bouquet that we make.
We care – Genuinely
We are in the business of making memories. We understand the impact our flowers can have on someone's day or event. That is why we offer a personalized experience for every customer and ensure we make that special day memorable.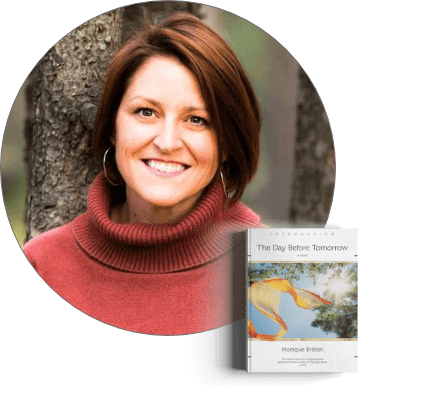 Flower Chix owner Monique Britten has completed her debut novel and so far the reviews have been stellar!
Click below to learn more or to order a copy for yourself or a friend. 
Send a Beautiful Flower Arrangement in Calgary, NE Today
We have a vast range of creative floral arrangements, stunning bouquets, and floral designs that will ensure you send a meaningful gift that carries the right message. Make those special occasions more memorable with our unique flower bouquets and arrangements. Some of the events and functions we specialize in include: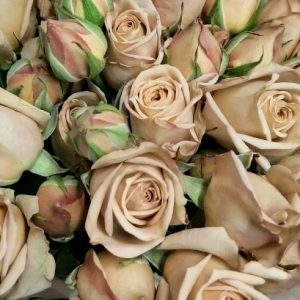 We take flowers personally, with your thoughts in hand…
Give us a call! We look forward to creating fabulous florals with you!
Please note, our storefront is closed for the time being due to COVID-19, but we can arrange pick-ups for those that wish.
Also you can visit our facebook profile to get more information about the company