There are many ways to show affection and respect, and giving flowers is one of them. But if you don't have the time to head to your Calgary flower shop to buy and hand them off, then you can always get them delivered. It's the sure-fire way to show your loved ones that you care. There are of course, other benefits that come with it.

1- The Simplicity of Adding a Personal Touch 
Who doesn't enjoy getting flowers? It's exciting, personal, and its why flower delivery in Calgary is such a popular choice for many people. It is something so simple to do, yet so personal. The florist will add any little detail you want to the delivery, giving it a personal touch. Your loved ones will appreciate the effort that you put into delivering flowers for them.

2- Convenience of the Delivery Service 
Imagine being able to send a boutique of stunning flowers with a quick phone call or an online order? You can sit in your office or at home and order the bouquet you want, leaving the delivery in the hands of competent professionals. Whether it's for a newborn baby or a birthday, you can view or order flowers and get them delivered at your loved one's place with just a few clicks.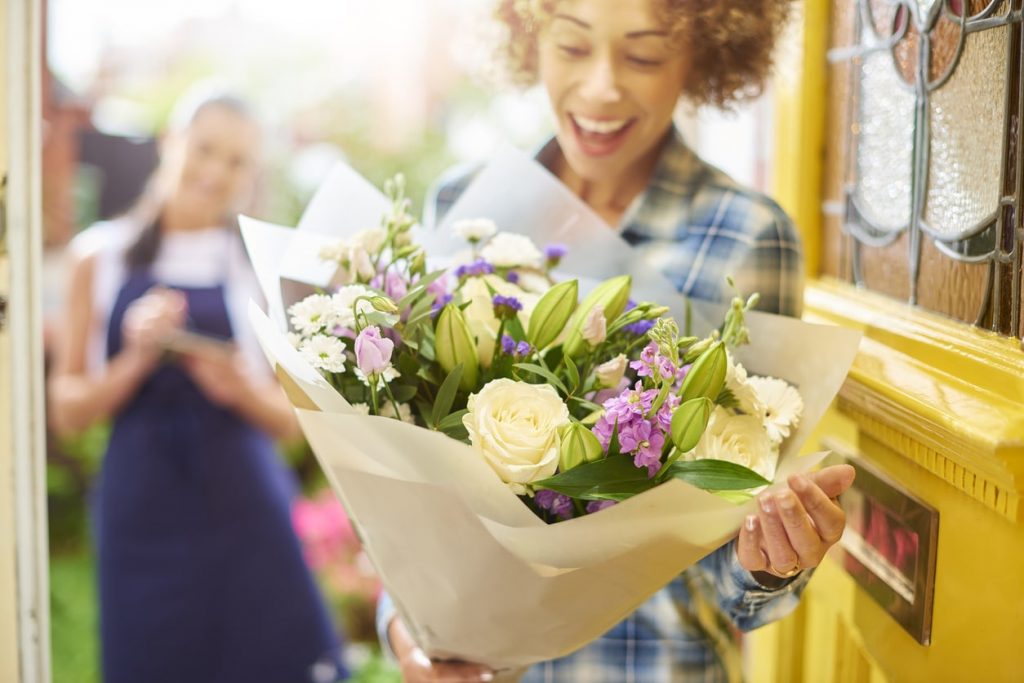 3- Overflow of Choices 
You only need to take a look at the vast, stunning array of bouquets and flowers on our site, to see the overflow of choices you have. Want something majestic like a bouquet of light pink roses, white Asiatic lilies, and cushion spray chrysanthemums? Perhaps you could enjoy some Autumn Fun with a mixture of yellow Oncidium Orchids, Orange Asiatic Lilies, and an array of Dried Oak Leaves? The options are endless, and it makes the experience of flower delivery all that much more special.

4- Ready When You Are 
Sure, not every flower shop in Calgary can deliver your flowers on any day of the week (Sundays, for example), but we'll do our best to meet your desired timeframe. There is no fixed time to buy your flowers online, and in most cases, our flower shop can achieve same day delivery or certainly within 24 hours. This flexibility and enjoyment is key to why people love flower delivery in Calgary. Even if you live outside Calgary, the shop will be able to deliver your order for a small additional fee.

5- The Peace of Mind 
Why worry, why stress to pick up and delivery flowers in Calgary when you have a professional do it for you? Perhaps one of the biggest benefits of getting flowers delivered is that you get the peace of mind knowing that the job will be taken care of for you. It's a peaceful, joyful experience, and when the flowers arrive, you'll still getting all the credit for it.

When the opportunity comes up to deliver flowers in Calgary, don't miss out on this fantastic experience. It's a simple way of showing people you care and highlighting your commitment to them, while not taking up a lot of time!

Flower Chix is a local flower shop in Calgary. We specialize in designing and arranging quality flower bouquets for weddings, funerals and other significant events. Flower Chix is the go-to shop for fresh and unique flower arrangements. Whether you want to decorate your home with a beautiful bouquet to welcome in a new season, or you want to express your love to that someone special, we have the flowers for you. Call us about specialty arrangements and flower delivery. Contact us by phone at 403-984-4261.